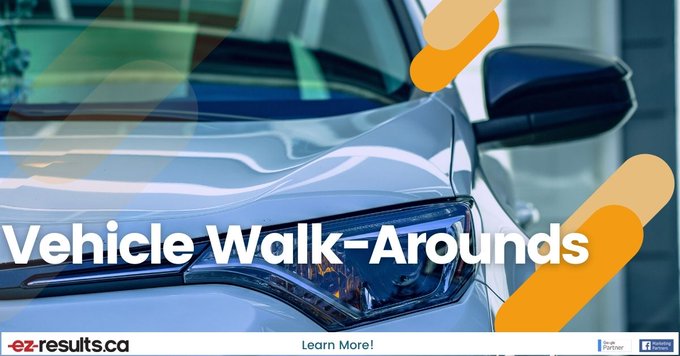 Put yourself in the shoes of your next customers. The vehicle walk-around is the most important part of the sales experience, especially in times like these. Your target audience is in need of a car, take advantage of their attention and create an overwhelming desire to own the car you're showing. The whole purpose of a walk-around is to inform and excite your client, so film every vehicle walk-around like it's your last! A great way to start is by reassuring and rewarding your viewer, letting them know they've made a great choice to look at this vehicle while they research their purchase options. It won't hurt to mention any recent awards and accolades the vehicle has received in your opening as well. Introducing yourself and your dealership along with any relevant promotions should be the anchor of every video intro.
Here's an example:
"Tony here, from ______ Kia! You've made a great decision to explore the (model of choice),
"It has been awarded best selling sedan for 5 years in a row!" OR "This is the most reliable car in its class according to JD Powers!"
"Luckily for you, this model comes with a $2000 clearance bonus at our dealership!"
Now that your intro is out of the way, it's time to start moving. We always recommend using a stabilizer for your camera or phone. Feel free to use either device to film and go for the highest quality device you can access. If you wish to complete your vehicle walk around in one continuous shot, then this diagram is for you:
Based on the diagram above, you should be spending about 70% of your recording time walking backwards. Choose your key features (tires, trunk space, navigation, rear seats etc.) and map them out. Now that you know what your focus points are, use your winning personality to guide your viewer through to each spot. Remember to alternate between high and low shots as well as wide and tight shots. It should be one fluid motion, so we highly recommend a few dry runs before filming! Once all features are explained, close with a call to action and the best way to contact your team. If they have made it this far, the experience was enjoyable and your contact will be the last detail in their mind. Feel free to place your contact information via text overlay throughout your videos as well. Don't forget to let them know what additional services or products are available for this winning vehicle if they purchase it from you.

Always remember, this might be your 150th walk around video, but this will likely be your client's very first! You don't need to rhyme off every feature that is included in the chosen vehicle, sell your trustworthiness, enthusiasm and commitment to safety. A great walk around will sell more cars and earn you more car sales commission.