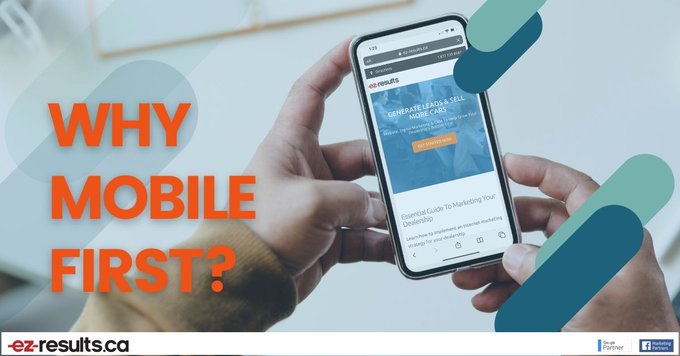 In today's modern world, we have to accept that most consumers are interacting with businesses from their mobile phones. There are exceptions to every rule, however, mobile-first functionality is undoubtedly an integral part of maximizing conversions for spend.

Mobile-first optimization simply means that we prioritize Google's mobile algorithm over its predecessor, the desktop. Fast load times, content quality and page relevance are just a few of the factors that determine where and how you reach your next customer.

Think about it, when you are living your day to day life, what is the thing that you have by your side the most? If you need to prepare for today's weather, there's an app for that, if you want to see how many calories you just burned, there's an app for that. And if you are hoping to make a large purchase, like a home, laptop or car, you'll probably use every app you can think of to do your research.

It's no surprise that consumers spent 1.6 trillion hours on their mobile devices in the first half of 2020, up considerably from the same period a year earlier, according to a report from mobile data and analytics provider App Annie.

It's understandable to think that mobile engagement has just been inflated due to stay at home orders, and that is partially true. Look at it this way, COVID-19 will be a distant memory one day, but business communications and consumer behaviour have changed forever. So many users are forming new habits, making this the optimal time to deliver a new ad or brand message. It has never been more important to ensure that your dealership doesn't get lost in the crowd as the automotive industry moves toward e-commerce and digital advertising.
EZ-Results ensures that our client's digital presence is optimized in every way possible. Get in touch with us to discuss further mobile engagement opportunities including Google My Business set-up and Call-Only campaigns.